11/14/2004

Early day today, rough night. The church had its fall festival and the kids were amped. So this morning the Beast was up at 4:00 and woke everyone else, even the dog. Ol' Scamper is a wee bit tired out because of a loong romp in the park yesterday and with all of the stomping and bumping, threats, screaming and retaliation going on all night he didn't get a lot of sleep.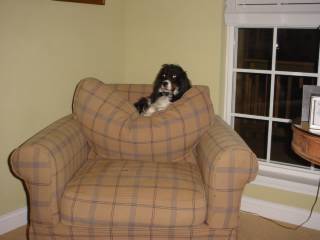 You Again?
This One
. . was up every couple of hours last night too. You'd think triptophan would have
some
effect, wouldn't you? Nope, here he is at 5 am, smiling away. Why? 'cause he's sitting in a huge steaming orange turd, that's why.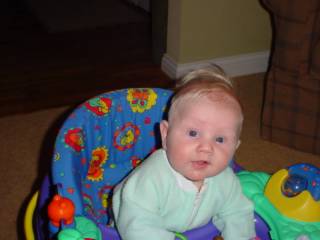 So, uh, can I eat that?
To think, today's the day he gets baptised. God help the church.